I absolutely love this teacher-bloggy world of ours! I am inspired daily by everyone's ideas. To celebrate now having 300 wonderful followers, I am doing another giveaway. So...drum roll please....
I am giving away a copy of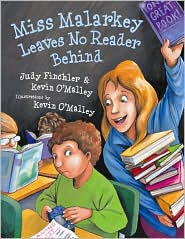 How fitting! I love the beginning of the school year!
So how do you enter you ask? Good question...
1. Follow my blog and leave a comment saying so. (If you are already a follower, leave me a comment as well.)
2. Blog about the giveaway on your blog and leave me a comment with the link to the post.
3. Leave me a comment describing your favorite read aloud for the beginning of the school year. (Chapter book as well...I'm in the need for something new. Thanks!)
So there ya go...three ways to enter! This contest will end on Thursday night at 11:59pm. The winner will be announced Friday evening.
I hope ya'll have a fabulous week.