Ok, so many people that know me know that I love to read. Not only fiction but professional books as well. I am still a new teacher, and there is so much I still want to learn. So today I went to Barnes and Noble (my favorite place!) and sat in the Education isle. I found a few books I thought I wanted to read, but quickly changed my mind. However I did pick up: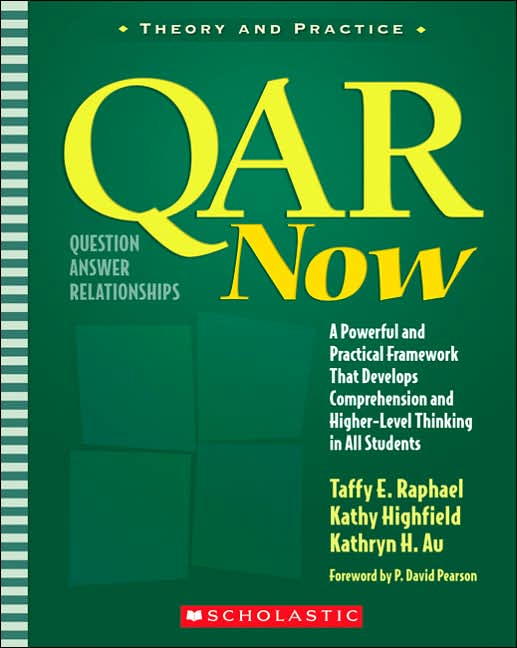 I am all about learning how to develop higher level thinking in all of MY students. (Kristen at Ladybug Teacher's Files has a post about QAR strategies and printing a neat QAR reminder bookmark on Post-its!-Go check it out) Has anyone read these books? I had never heard of QAR before Kristen's post. Any suggestions?
There is not much exciting going on right now. I am involved in a Formative Instructional Practices project with other wonderful teachers from our county. We are writing I can statements for each standard. I'm excited about these. We will be sending home checklists of mastered/non-mastered "I cans" each nine week period.
I'll be moving to a new room sometime next week...VERY exciting! 6 computers and lots of storage! My sweet friend, Leigh, was at school today working on her room move. When I got out of the FIP thing, I called her to chat. She informed me that she and her sweet children moved half my stuff for me today! Isn't that so sweet! I am so blessed to have her! I will be posting on the move and setting up the room! Hope ya'll had a good weekend!